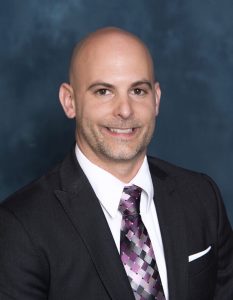 Kristopher is Founder and President of Toth Painting Solutions Inc. He started the company in 2000 after graduating from Kent State and working for Sherwin Williams and MBNA bank. His passion for integrity and building a professional painting company shows through his company's strong reputation in our community. Along with Kris's service to our chamber, he serves as secretary of the Cleveland BBB, President of NARI Greater Cleveland, and Vice Chairman of the NARI National Bylaws and Ethics Committee. Kris is a proud member of the Brecksville Kiwanis and resides in Brecksville with his wife Caroline and his three daughters.
Matt is active member of the Brecksville business community.  He is the owner of Creekside Restaurant & Bar which has been in business for over 25 years.  Matt has been involved with the Brecksville Chamber of Commerce for almost 20 years.  Matt is a graduate of Kent State University and lives in Brecksville with his wife Shirley.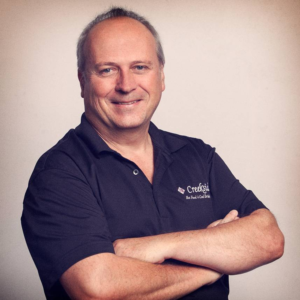 Jana has 25+ years experience in business, graphic design and branding strategies. Serving as creative director in an advertising agency for 10 years, Jana's newest venture is JV Vision Creative. She produces and completes corporate brand identity programs, print collateral and digital presentations. Jana enjoys being involved in her community, where she volunteers her time and expertise. She lives in Brecksville with her husband and their three sons and enjoys watching them excel in sports and other activities.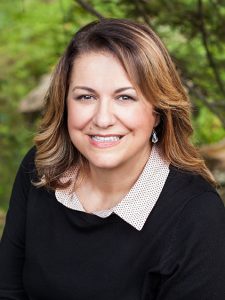 Don serves as Treasurer for the Brecksville Chamber of Commerce. He is the owner of The Lloyd Insurance Agency of Brecksville-Broadview Heights, an Aflac agency. He also serves on the Board of Directors for The Brecksville Theatre. He lives in Brecksville with his wife Jennifer, and their four sons.
Sheila serves as Chamber Secretary. She is a Realtor/Manager with RE/MAX Above & Beyond in Brecksville. She is past Co-Owner of Jerry's Wine Center in Broadview Hts. Sheila is actively involved in Prayer Blanket Ministry St. Bartholomew. Married to Jerry Stupka, she enjoys collecting wine and loves fine dining.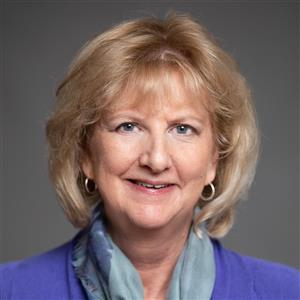 Jon is the Founder of Jon Thomas Consulting, specializing in bi-partisan government affairs and grant strategy solutions. Jon worked in the Ohio Statehouse, and later in the office of U.S. Congressman Steven LaTourette, as well as then-United States Senator, and former Secretary of State, Hillary Rodham Clinton. Jon's true passion has always been in helping other entrepreneurs by ensuring they have the knowledge and resources necessary for success in today's changing business climate. Before entering politics, Jon was a firefighter and a Lake Erie water rescue diver. In addition to serving as Executive Director of the Chamber of Commerce, Jon is Executive Director of The Littlest Heroes Pediatric Cancer Foundation, as well as Executive Director of the JD Breast Cancer Foundation.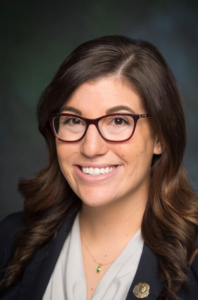 Allison is the Branch Manager of the Brecksville office Dollar Bank and has worked there since 2011. She prides herself on providing outstanding customer service to her customers and loves making a difference in people's finances. Her focus at the bank is personal banking, business banking, and home equity loans. She is happy to work for a bank that is mutually held, so there is no pressure to push products or services.
Although Allison does not reside in Brecksville, she is involved in many of the community events through the Chamber and invests her time within the city.
Sally is a board member and is active on the Events Committee.  She helps organize Buy Brecksville, the Memorial Day Parade, our fundraising events, and more.  If you have ideas for presenters at our luncheons, or want to volunteer at events you can call, text or email Sally at sallycrist@kw.com or 330-999-9234.  Sally is also a local real estate agent with Keller Williams Greater Cleveland.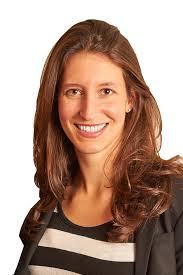 Kathy has been with Westfield Bank since 2004. She is a Team Lead 2, focusing on new accounts, HELOC and auto loans. She manages her branch in Brecksville and concentrates on excellent customer service. Westfield also focuses on Business and Private banking needs. Westfield Bank is your local community bank that believes you should expect more from your bank. We are your trusted partner dedicated to meeting you financial goals. Kathy went to Brecksville schools from K-12 and has been involved in the community for many years. Kathy lives in Brecksville with her husband Rick where they have raised three children. Kathy and Rick also own R & K Sheet Metal Inc. in Cleveland.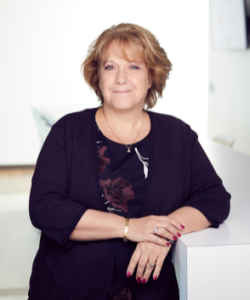 Patricia is the owner of Brecksville Florist & Gifts located at Millside Centre in Brecksville. She is a Kent State University graduate with a major in Fashion Merchandising and a Business minor. Throughout her career Pat has worked as a Sales Executive for several different technology companies in the greater Cleveland area. She has been an active Brecksville Chamber Board member since 2010. In June, 2015 Pat and Paul Oleksa got married and they now live in Broadview Heights. She has one daughter and two grandchildren who live in Alaska.